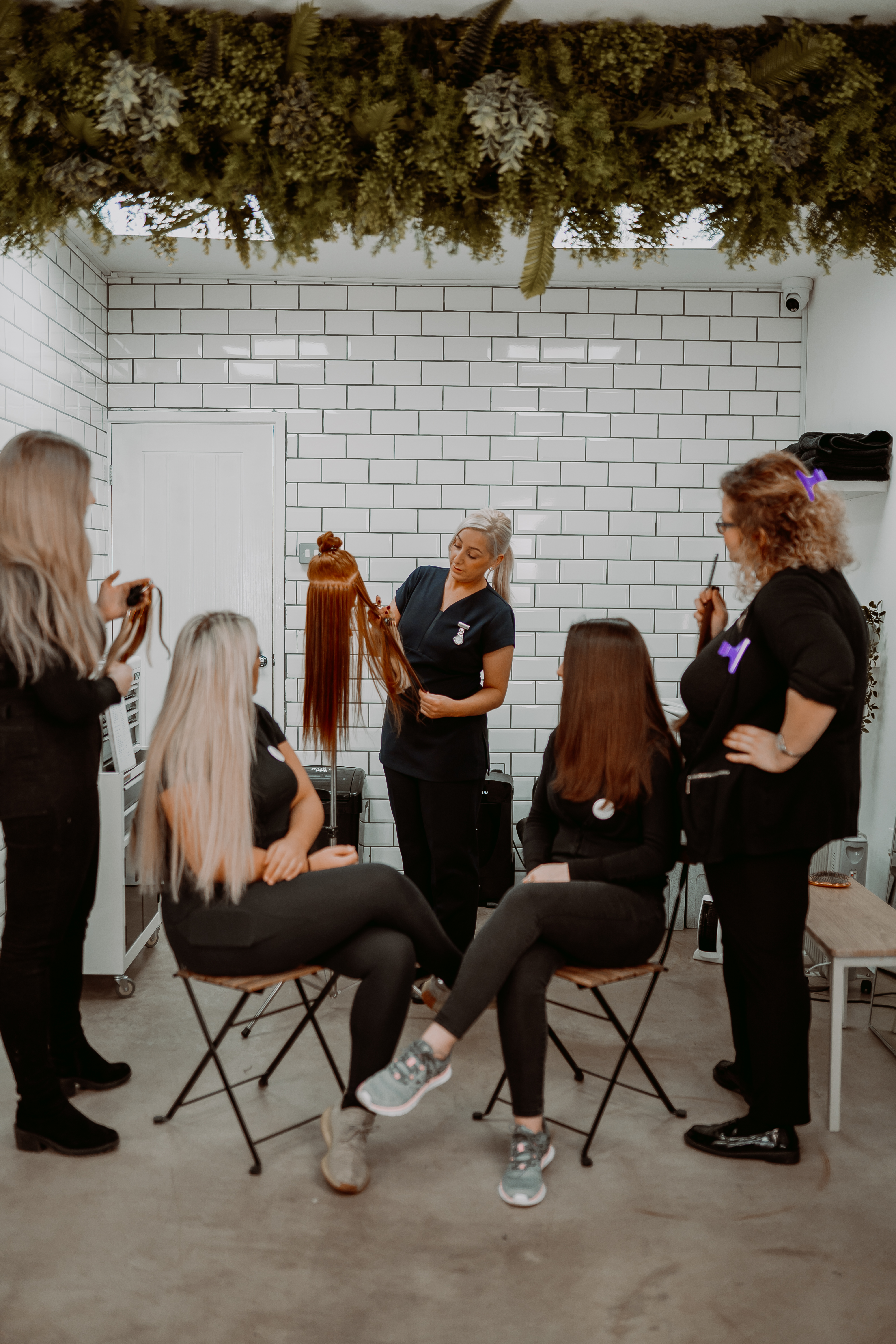 Lehair Extensions Training.
Join Lehair Today! And start your journey.. the RIGHT way...!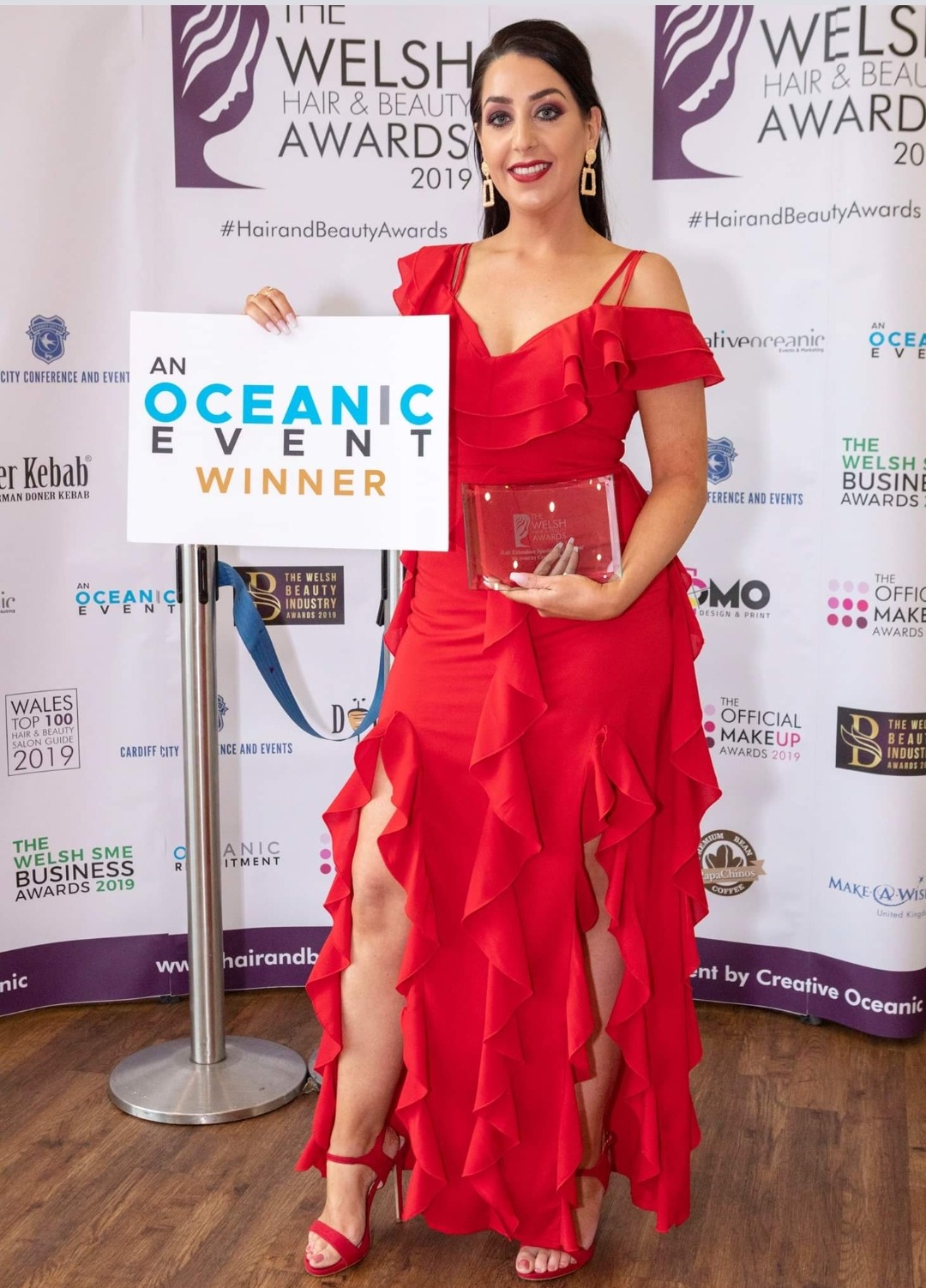 Hi my name is Lucy, I am very proud to be the business owner of Lehair Extensions Training Academy.


I have 14 years of experience in the hair industry and in 2022 become a approved Habia endorsed provider.


I have the credentials to showcase my expertise to others, which now enables me to teach my own courses to students, who wish to learn hair extensions.


This has always been a passion of mine, and i have been very fortunate enough, to feature in magazines, win awards, place the finals in many competitions & express my love for hair!






Not only that, but the satisfaction comes from how many lives i have impacted positively because of hair extensions, the confidence i have been able to bring out in others, whilst being financially free & doing what i love, has been incredible!


It really does not get better than that!


I am committed to positively impacting individuals and businesses. To deliver training in this sector of the hair industry at the highest standards alongside representing HABIA.


To improve your business stats, client conversions and enable you to offer the most profitable service in the hair industry.
Enrol Today by joining online.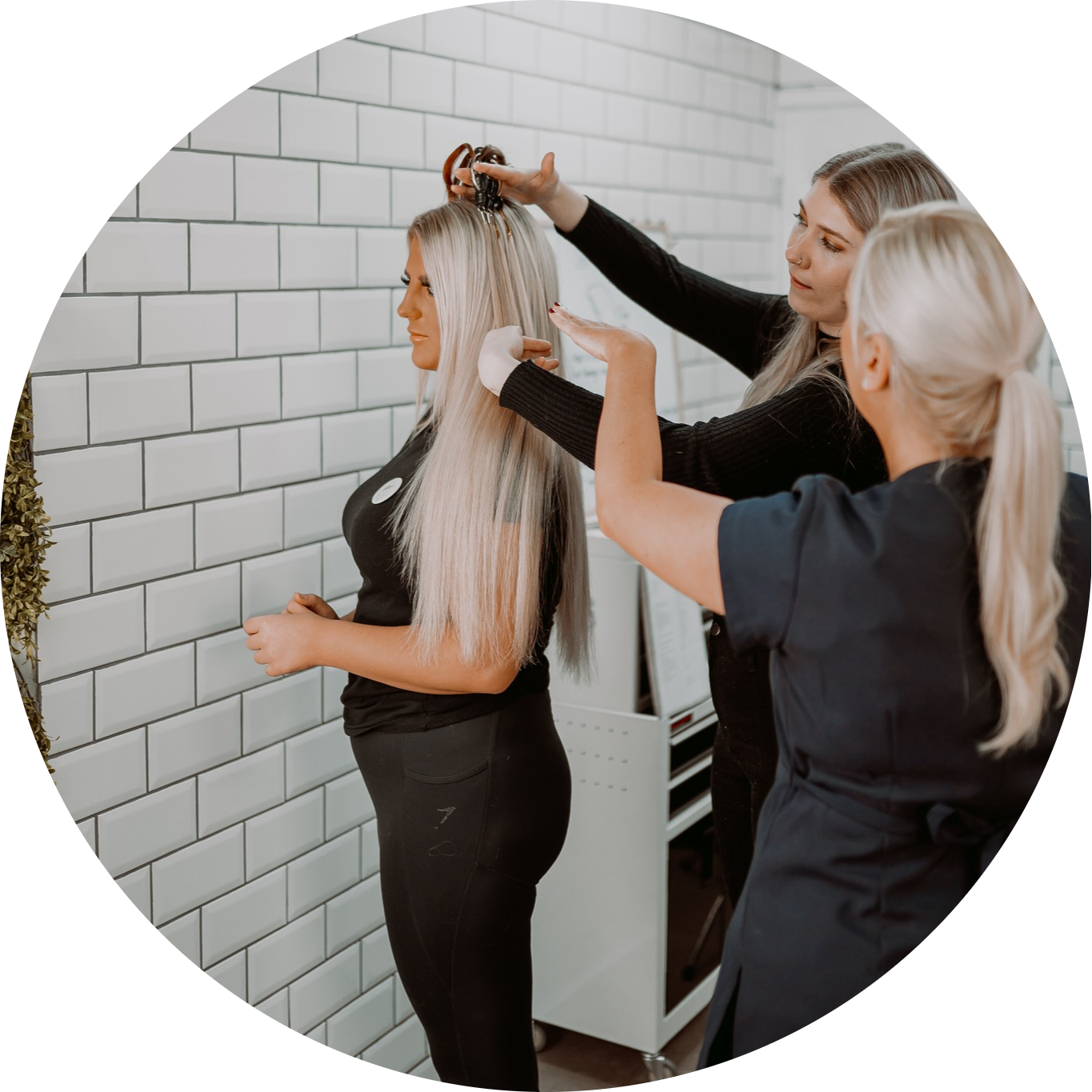 We cover the importance blends, that will make you stand out from the rest!
By learning all the secrets of a natural blend, you can showcase your expertise and exceed a clients expectations.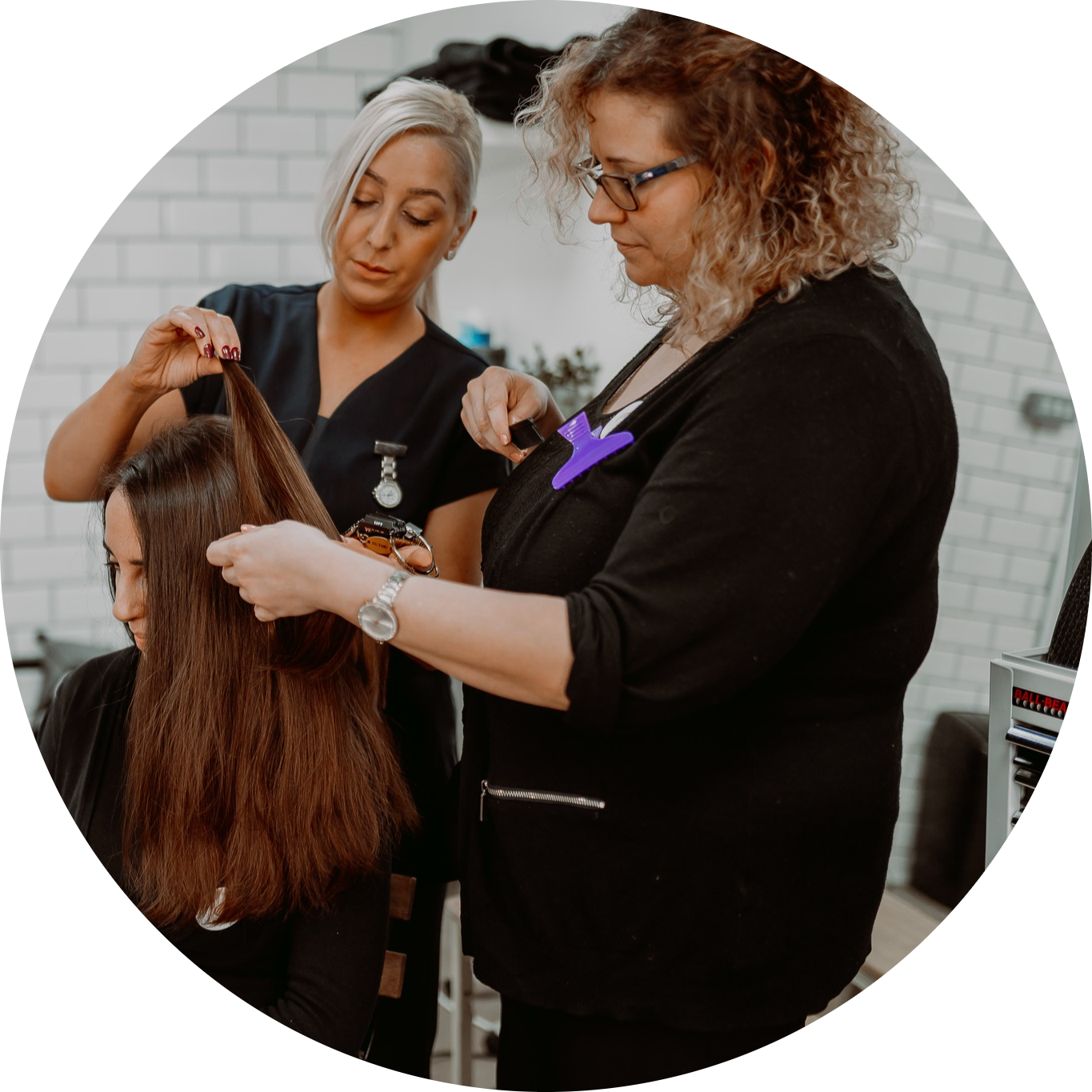 The vital art! of colour matching, we teach the technique and formula for perfection!
Did you know, that a client does not have to go to a hairdressers first, in order to have balayage or highlights! we show you how we make this work with extensions.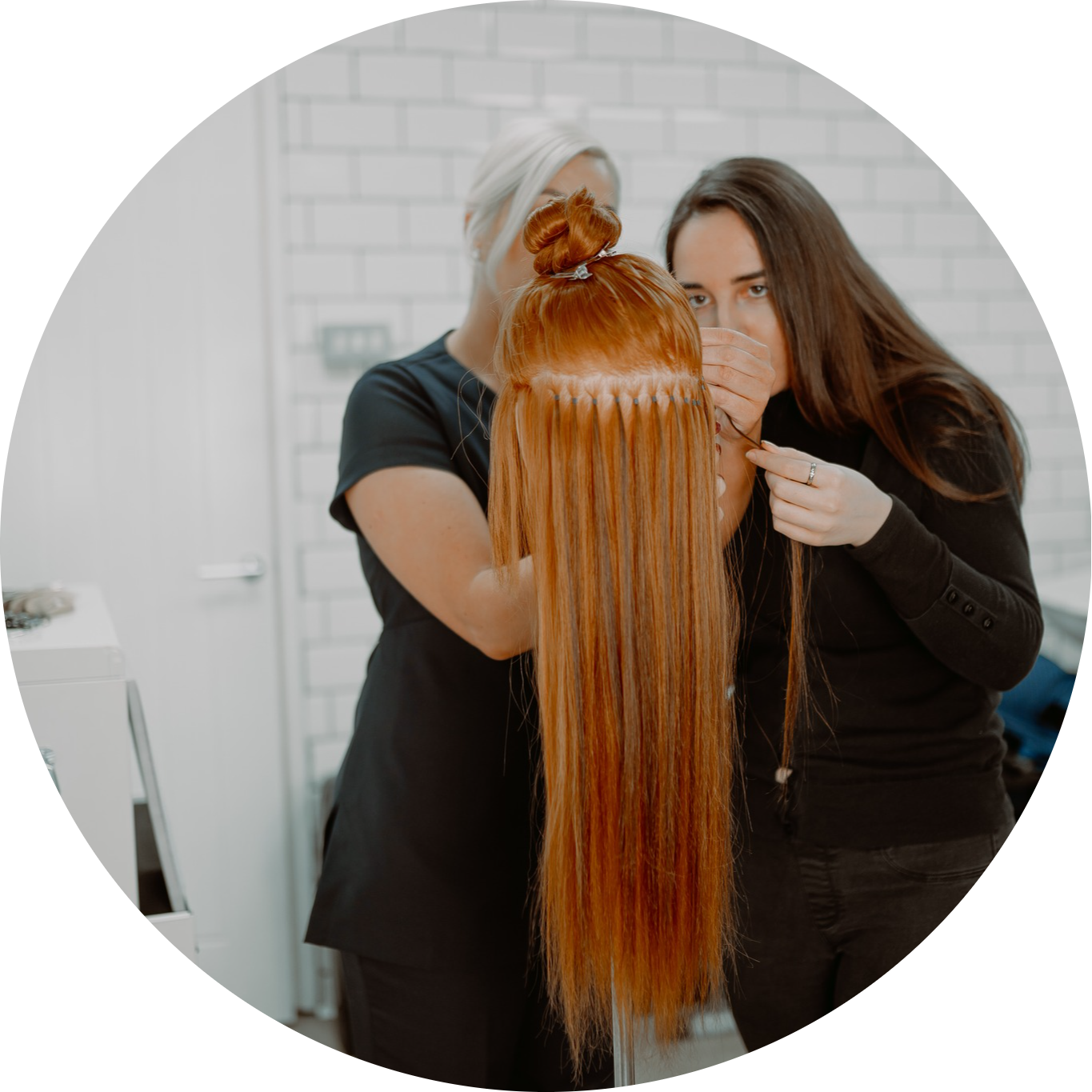 How to install hair extensions.
We deliver 2 of the most popular methods on the market.
Both of which will have you specialising and focused on delivering the top 2 at impeccable standards.



A day in the life, of our students!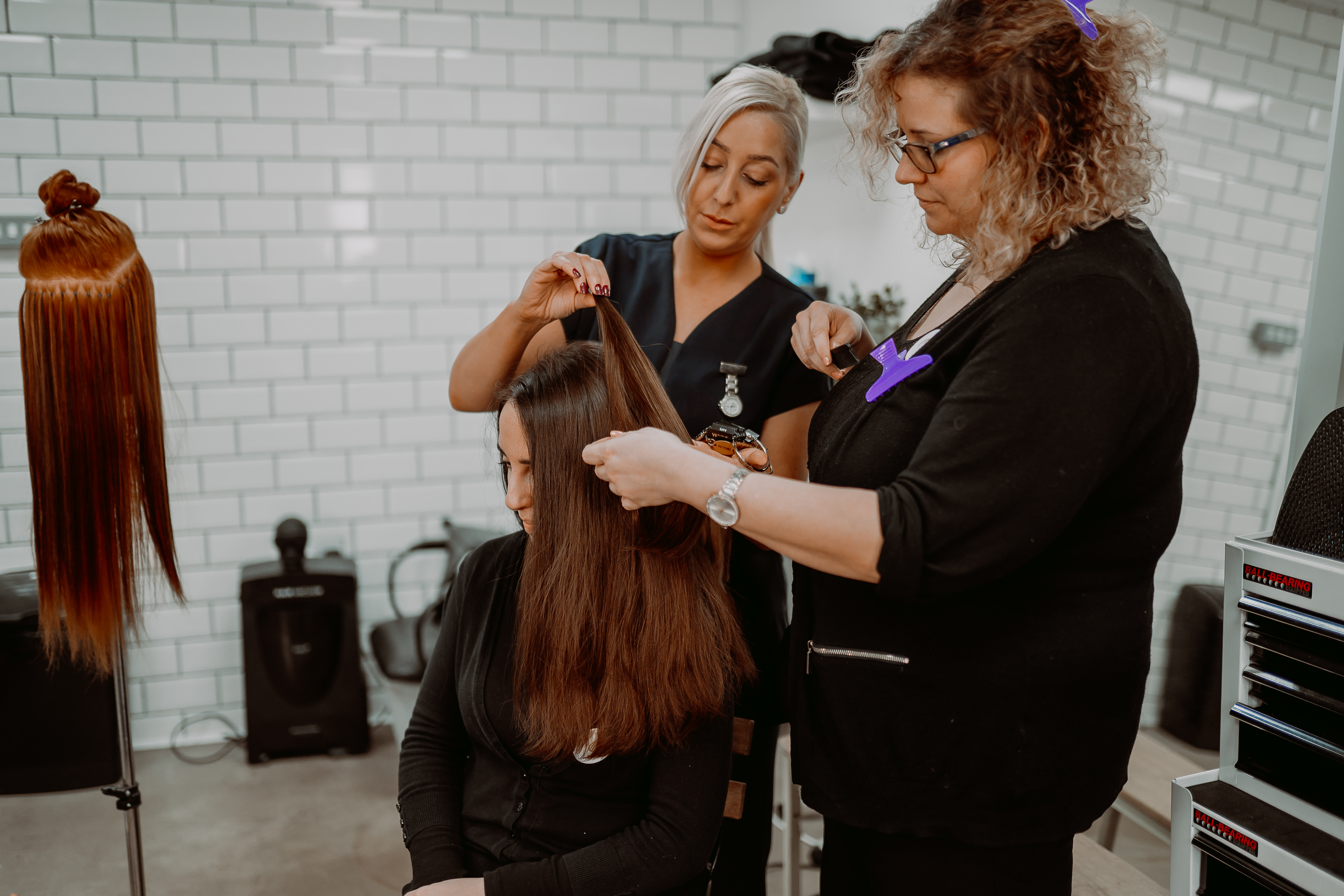 Call or Email Lehair, to book your course today!

Find out everything there is to know, so you can either bring this service to your already existing business, or create your own empire.
We are here to help you get started!
Change lives, Build confidence whilst earning a profit.
This service is best known to be popular for clients who are looking for either the ultimate transformation, to those who want a subtle change. there are no limitations.
Clients can range from, weddings, proms, family and friends. New and returning clientele is endless & opportunities are there for everyone.
Hair extensions is a very profitable service.
You can extend your clientele list, make more money, change lives and instil confidence in others, and most of all make money and gain financial freedom.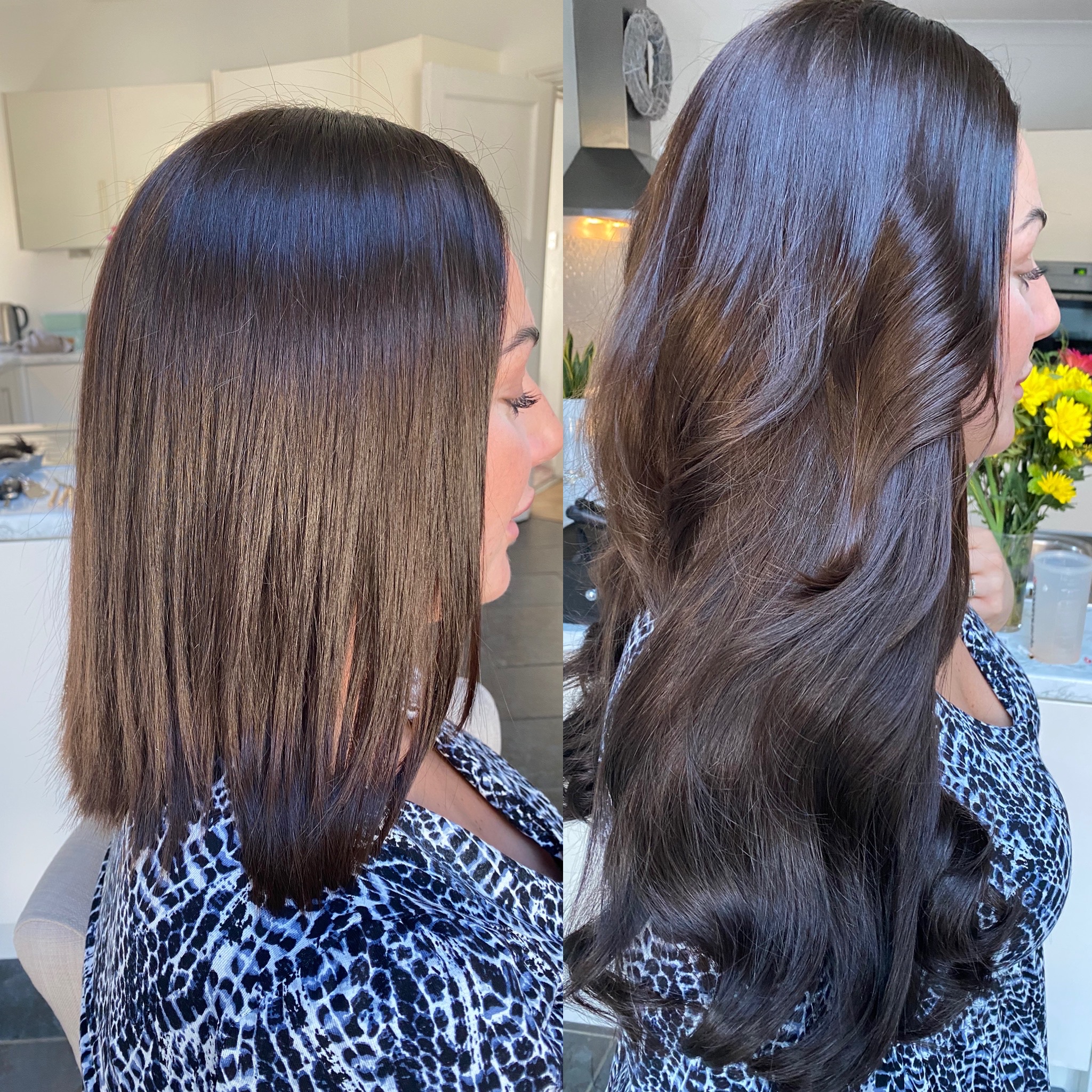 Lehair takes pride in how we educate.
The courses are modern, refreshing and inviting.
Hair extensions have had a negative impact on some people.
Lucy says..
"I spent so much time rectifying the work of others, it was really hard seeing clients upset, i just had to create a real in-depth course that was advanced in the industry, to prevent badly trained individuals, making the same mistakes.". Lucy Delve.
This feedback led to researching for months, to implementing changes on how hair extensions courses are taught. Making the Lehair course the first of its kind.
What did Lehair do different?

By training in 2 methods only, This would focus on the learning ability and all there is to know on 2 methods. so not to overwhelm the student so we can cover all aspects of these to make you a pro!
Most companies offer 5 to 9 methods over 1-2 days, which is inadequate time to learn and not enough time for someone to digest so much information.
This then increases the chances of problems, such as a bad reputation for the student, bad reviews online, at the very start of their business. With the lack of confidence and a complete hold on them continuing the investment would be a waste. Which then also reduces the success rate of a student.
-2 Day course.
Lehair provides 1 day solely focused on theory & 1 full day on intense monitored practical.
This is to ensure that when the students start working on clients, they are fully able and are capable of managing all of the problems that may arise, with a greater understanding. This is not often taught on courses.
-Tutorials length and speed.
The tutorials for online learners, ensure that they are not rushed, very clear, and take you through the steps rather than video editing. the process is also repeated so that you do not have to rewind and go back.


How can this course benefit me?



Are you a working mum?
Do you wish you had more time and flexibility?
Could you work from home?
The earnings and potential from 1 course are up to £1000 a week!
You can create your business in 24 hours after learning the course.

Plus have access to the E-Book and one to one coaching after course completion.


After your completion of the course. Gain knowledge on how to start and grow your business with Lehairs
"How to scale your business" E-Book.
Where social media management, stock count, accounts & interactions are vital for success!.
Then further have our support with Lehair founder offering one to one mentoring & coaching.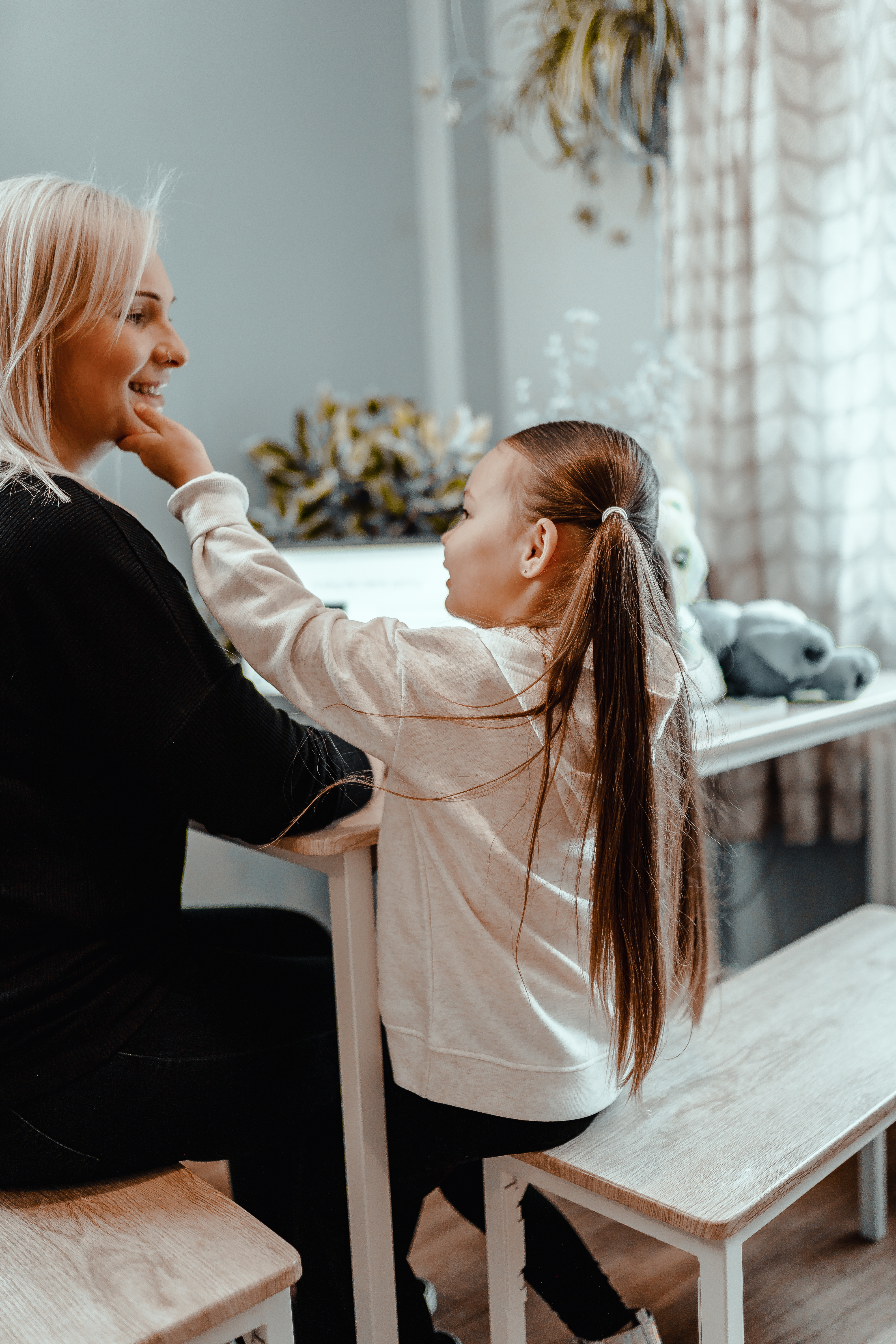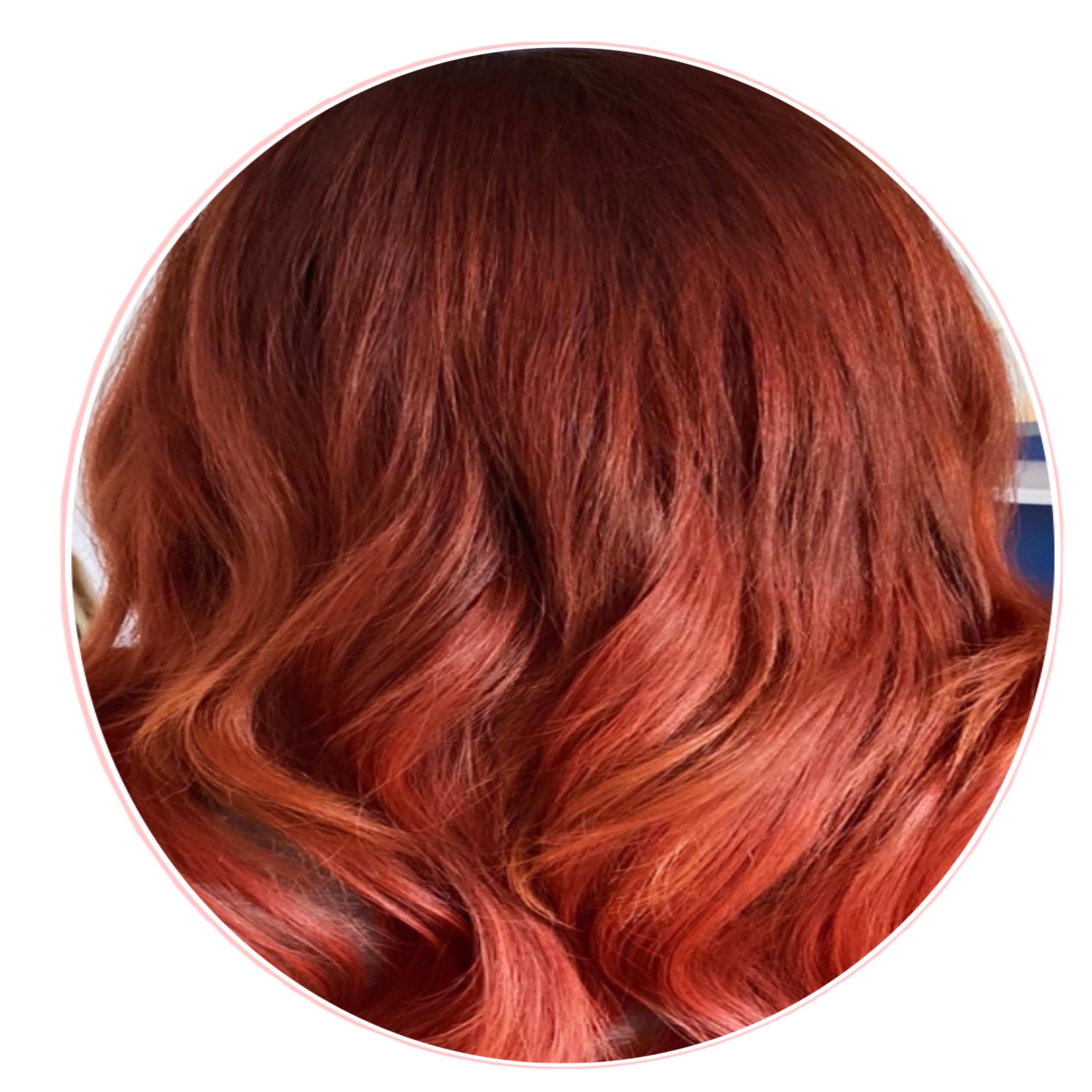 We cover all grounds for hair extensions. Modules have been set in place with assessments at the end.
We are the only company that assess and verify students, to ensure that each module has been completed, as the modules pass.
By assessing our students, not only are we following guidelines with our HABIA endorsement, but we are making sure that each student understands each process.
We do this not because we have to, as many providers certify students at the end of each day, regardless or without note of the areas of concern for the student.
We do this so there is a clear goal in mind, where we can work with you on areas needing improvement, to help build your confidence and to reduce the specialists in the field who are trained to quickly, and not working to the best of their ability on the paying public.
Lehair takes great pride that it is the only HABIA endorsed hair extensions course in Wales.
This means that we have the gold stamp of approval from the highest company in the hair industry.
This will assure you that we have covered all bases and more, ensuring you that your investment is with a high quality training provider. Our purpose from the start was to instil confidence in out learners, that they are training with the best.




Who are Habia?
HABIA
Hair and beauty industry authority.
The Habia logo is a long-established, well-recognised sign of high quality standards, excellence and professionalism.
Habia are responsible for setting the standards that form the basis of all qualifications in hair and beauty. The purpose is to inspire and empower all individuals. This is to set the tone for all individuals involved, that we aim for clear transparency & competence.
Our values & Goals.
Lehair holds its values close, and manages this by ensuring all individuals are happy, listened to and taught at the highest of standards, fairly and as equals.
Lehair aims to make each student/business owner a success. We lead strongly with expertise and provide the latest and most up to date course and teaching methods, approved by HABIA.
Lehair aims to be the UKs leading hair extensions training company by 2023.
Based on skills, personal development, CPD annually and leading the way. Striving for excellence and self-growth, and ultimately helping others achieve success.
We set the bar high, in comparison to other training businesses.
This is through 15 years of experience, hundreds of clients, and a deep understanding of the knowledge needed to qualify as a hair extensions specialist.
Lehair academy is a course built from scratch. By an award winning hair extensions specialist, who has 5 star reviews from hundreds of clients.
The experience presented to you is with the foundations of a lecturer who has been in the field successfully for 15 years & the only HABIA endorsed provider in Wales who has the excellence endorsement of high quality training.


Student Reviews.


"I had the best experience whilst learning on the Lehair extensions course. The knowledge that i have taken away on this, has been second to none. I have had the best 2 days learning & feel so confident going forward".


"i have been able to complete the online course at eaze. I have 3 children so i found it convieneint online to fit in my busy schedule. I was so pleased at how easy it was to follow & just incredibly informative." I have just invested in the Lehair E-Book, which is available after completion of the course," to guide me next on how to scale my business".
- Hannah Gazal
-Soraya Yasin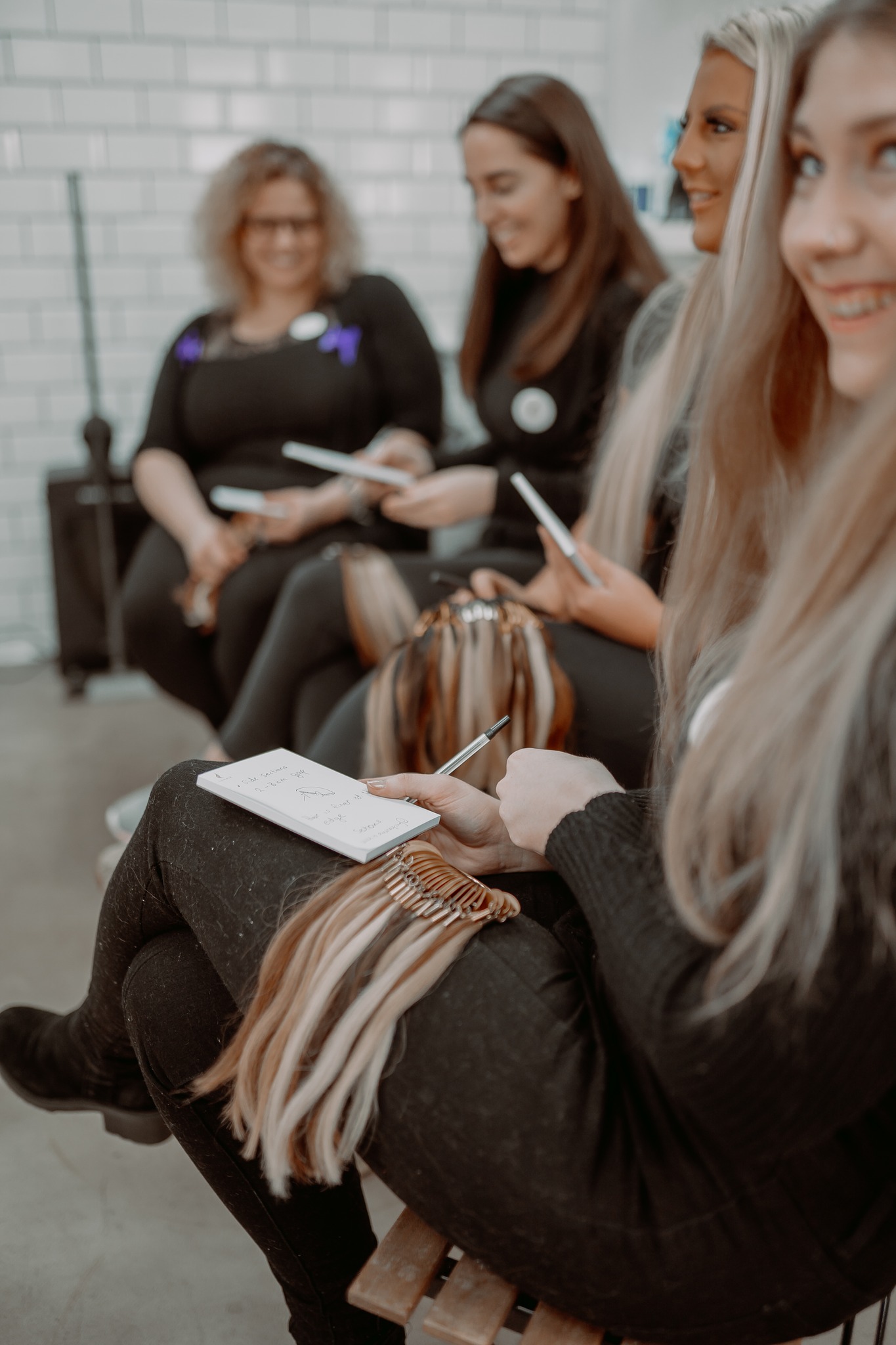 Check your inbox to confirm your subscription
To send us a email, with any other questions and to get started.
We aim to answer within 24 hours.
Thankyou!